Welcome to Junior Kindergarten!!
Here at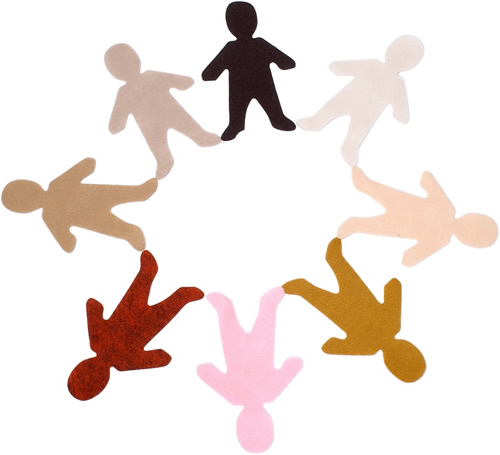 SVF we pride ourselves in preparing every child for the future – and it all starts here!  The junior kindergarten classroom is visually stimulating and organized with well defined center-based areas in which all activities meet the children's individual needs and development. Our classroom is also equipped with a smartboard, two desktops and Ipads which the class is able to use at center time to reinforce math and literacy concepts.  Each lesson plan follows the State Standards for preschool learning.  These standards combined with the Houghton/Mifflin Literacy program and a theme based art center encourages each child to grow socially, emotionally, cognitively and physically.  Through daily and weekly instruction, the children work on phonemic awareness, math, social studies, science, music and movement, songs and fingerplays, art and religion.  Junior kindergarten is a very important part of your child's success in school.  It is here that they start to gain the skills needed for kindergarten.
Socially, your child will be growing through daily contact with their classmates.  The children will be sharing, problem solving, taking turns and understanding that everyone has a unique personality.  This goes hand in hand with your child's emotional development.  For some children this will be their first time in a school setting away from the safety of home.  They will need to build their confidence, self-esteem and learn to be more independent,and this will not happ

en overnight.  That's why we, as teachers, will be there to provide a safe, supportive and positive environment for each child to develop these skills and relationships at their own pace.

Cognitively your child will be encouraged to develop skills related to the process used to remember, reason, problem solve, understand and make decisions. The Houghton/Mifflin Literacy units include basic math, pre-reading, comprehension, vocabulary building, journal writing, singing, experiments and many more skills will be worked on a weekly basis.     

A letter of the week will also be worked on.  Each week the children will be introduced to the letter and sound through books, songs, music and movement, art, tactile and pre-writing activities.  This will be done through center work, group carpet and small group activities.  The other letters of the alphabet will also be continually reinforced through out the week.

Math skills such as counting, number recognition, one to one correspondence, sorting, graphing and estimating are worked on and reinforced just like the letter skills mentioned above. Every child works and learns at their own pace and level.

Religion is very important in our day.  The children will start everyday with a prayer to the Blessed Mother asking her for guidance and to help us to treat our friends with respect through out the day.  The children will work on making good moral choices and develop sound values.  Through the bible and other books we will start with the creation and end with the resurrection of Jesus and the May crowning.
I am very excited about teaching your child.  I look forward to working with all of you and making sure that your child has the best school year possible.