CERTIFIED AT THE HIGH SCHOOL LEVEL

 
ABOUT THE W!SE PROGRAM
At the center of our financial literacy initiatives is the Financial Literacy Certification program, a groundbreaking innovation in financial education for high school students. The goal of the program is simple—to help high school students graduate as financially capable young adults. Participating high schools teach a course or unit on personal finance and then administer our national, standardized Financial Literacy Certification Test. To support instruction, we provide professional development and instructional resources including webinar training, a detailed curriculum outline aligned with national and state standards, a comprehensive resources directory and online practice quizzes. Pretesting is also available.
EARNING A CERTIFICATE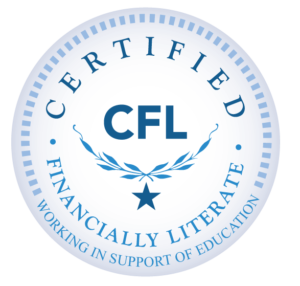 The hallmark program feature is the W!se Certified Financially Literate™ (CFL™) credential awarded to students who pass the Test. The credential demonstrates to colleges and employers that students have the knowledge and skills to be financially savvy. Teachers and schools are also recognized based on students' performance on the Test. Our highest accolade, the annual ranking of the "100 Best W!se High Schools Teaching Personal Finance," is the first ranking of its kind in the country.