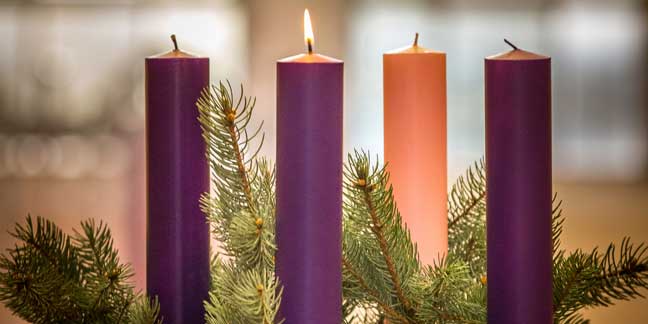 Happy Advent! It is beginning to look a lot like Christmas! Students went to the Santa Shop this week and made their Advent confessions. Please encourage your child to continue to participate in the Student Council "The Road to Bethlehem" Advent Giving Calendar.
We will be taking a break from the Journey's Language Arts program the next two weeks. We will be reading a chapter book together titled "The Family Under the Bridge." Therefore we will not have another spelling or reading test before Christmas Break.
Upcoming Events:
Christmas Music Concert: Thursday at 7:00PM, 12/20 at Trinity High School.
Christmas Break: Christmas break will begin at 2:15PM on Friday, 12/21. Students return to school on Monday, 1/7.
Upcoming Tests:
Religion Test: over Chapter 10 on Friday, 12/14.
Simple Solution Quiz: over lessons 53-56 on Friday, 12/14.
Social Studies Test: over Unit 3 on Exploration on Tuesday, 12/18. A review will be sent home on Thursday, 12/13.
Math Test: over Chapter 5 on factors, multiples, prime and composite numbers and number patterns on Thursday, 12/20. A review will be sent home on Tuesday, 12/18.
Topics of Study for the Week of December 3rd-7th:
Religion:
Students reviewed the steps to a good confession. They also began to learn about different types of vocations God may have planned for us.
Math:
Students practiced using multiplication facts and arrays to identify the factors of a product.
Writing:
Students worked hard on researching and taking notes on their famous Explorer. Students write each note on a separate note card and then sort them into envelops to keep their notes organized. Please ask your child who they are researching.
Language Arts:
Students read a number of nonfiction stories and practiced identifying facts and opinions. They also learned the meanings of Greek and Latin word parts such as phon, tele, graph, and photo.
Social Studies:
Students read about French and Dutch explorers such as Henry Hudson.
Newsletter, December 3rd-7th