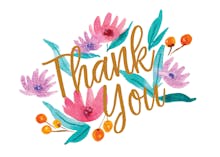 Thank you to all the parents who came to Curriculum Night!! I greatly appreciate it. Also, thank you for volunteering to help with classroom parties!
Upcoming Events:
Tailgating Party: Saturday; September 22nd following 5:30 mass. Come watch the Cubs vs. Sox game!
Early Childhood Bake Sale: Fourth grade will shop the bake sale during school on Thursday, September 27th. The bake sale will be open after school for families to visit all wee
Columbus Day: No school on Monday, October 3rd
Upcoming Tests:
Religion Test: Test over Chapter 3 on Thursday, 9/20. A chapter review will be sent home Wednesday night. Students should know the Ten Commandments.
Reading Test: Test over the story "My Brother Martin," author's purpose, the prefixes in, ir, il and im, complete subject, complete predicate, and compound subjects and predicates on Friday, 9/21
Simple Solution Language Arts Quiz: over lessons 13-16 in workbook on Monday, 9/24
Topics of Study for the Week of September 3rd-7th:
Religion:
Students read the story of Abraham and Sarah. God told Abraham he would be the leader of a great nation if he kept his covenant.
Math:
Students practiced regrouping to add and subtract and solved multi-step word problems.
Writing:
Students wrote a "hamburger paragraph" about a favorite food or restaurant. This is a paragraph that includes a topic sentence, three supporting details, and a concluding sentence.
Language Arts:
Students practiced identifying complete subjects and predicates. They also went over reasons an author writes: to inform, to persuade, or to entertain.
Social Studies:
Students worked in groups to present facts about each of the five regions in the USA. They created posters that proudly hang in our classroom.
Newsletter; Week of September 10th-14th